Australian Hosting
Locally hosted for fast response times.
Australian Hosting

You don't want to wait while your data travels overseas and back
Hosted on servers located at Mascot, Sydney, SM-Reports Online is fast. Being local means unlike a system hosted overseas, there is minimal waiting for the browser to refresh. Your data is stored here in Australia so there is no delay caused by a round-trip of information travelling overseas and back to slow you down.
Every 24 hours we create a full backup of all your report data. These daily backups are stored for a minimum of 90 days. If required, these backups let us rollback the reports, to any day in the past 3 months. All data is stored with identifying information securely encrypted with 128 bit SSL methods. With SM-Reports Online you can be confident that your data is securely stored with multiple backups.
Schools can maintain their own backup of the finished reports as PDF files. While knowing there is a centralised backup gives peace-of-mind, you still retain the ability to make your own local backup. A local copy the reports can be made at any time at your school.
Backups you make are stored as PDF files with the "pdf" extension that can be read by any PDF Reader program. This means using SM-Reports Online does not permanently bind your data to the online system. You control the data and have complete control.
Fast servers in Sydney

Hosting company with solid reputation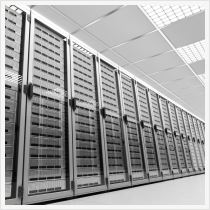 SM-Reports Online does not overseas servers. What this means is that your data is located on a specific server and cannot move off-shore, with resulting privacy or performance issues.